Binge Worthy TV Shows That Add Magic to Your Life
August 7, 2020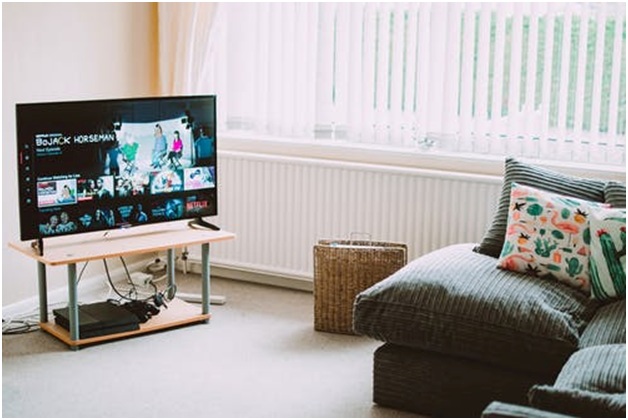 When you think of a magical escapade usually only three, four worlds come to mind. That of Harry Potter, Lord of the Rings and Game of Thrones, but there is so much more out there. From something light-hearted that'll make you laugh to intense world-building that will suck you right in, here are some of the best TV shows you should watch soon.
Charmed
When we're here talking about magic already, we might as well start with Charmed, the show that takes us on a Wiccan adventure. The story revolves around three sisters, Prue, Piper and Phoebe, who gain the powers of telekinesis, stopping time and premonition soon after their grandmother passes away. Completely taken by surprise and unaware of how to really use their powers, they are thrown into a new world with warlocks, ghosts, demons and what not. They must fight the bad guys and help the innocents escape the clutches of evil all the while ensuring they give their all to their day jobs. With so much to do, it's no wonder then that they have little time left for romance. This series shows you the love between sisters and how strong bonds are made.
The Witcher
Die-hard fans of the fantasy genre couldn't have have asked for a better show. Following the adventures of a mutant monster hunter Geralt of Rivia, played by the dashing Henry Cavill, this shows ticks all the right boxes. Promising quests, the hunt for strange monsters, and a world like our own but better, it'll keep you entertained for sure. You'll be rooting for your favorite characters and be sucked in to the overarching themes and of course the prophecy that binds our hero to Ciri, a young princess. Seeing how it unravels is what we're all waiting for. So, toss a coin to the Witcher and hunker in.
His Dark Materials
Phillip Pullman's book trilogy by the same name was a treat for fantasy lovers and luckily now you can watch it. Sure, it's not the best execution of one of the most alluring worlds the genre has seen but you are still sure to have a good time. As Lyra sets off to find out why children are disappearing uncovering the dark conspiracy along the way, you get to go on an adventure of a lifetime. Meeting armored polar bears with great battle prowess and intelligence to seeing the North and its splendor this show has a lot to offer to its audience.
Once Upon a Time
If you're looking for a new take on the Grimm fairytales, make sure to check out this wonder. It introduces you to your favorite Disney princes and princesses in a world you can relate to. Snow White and Prince Charming have been banished to our world by the Evil Queen without any memory of the life they lead before now. And it's not just them, the entire Enchanted Forest including Sleeping Beauty, Cinderella, Belle and their partners have been thrust into this new life. Only one person, Emma Swan, can break the curse and free them, but with the evil queen on the prowl, will she be able to? Watch to find out.
Cursed
You're sure to have the story of King Arthur many times but what about the legend who gave him the prized Excalibur? This show takes you back to where it all began. The Lady of the Lake has a humble beginning. The enchantress is adamant to deny her destiny and carve her live without its influence. That's a tough order to fill so you might want to settle in. The beautiful scenery and the engaging story promise you Game of Throne styled drama in a young adult story. A delight for sure!
Into The Badlands
When this show first made its appearance on AMC it didn't garner quite as big an audience as it should have, but that in no way means that it was mediocre in any way. This gem is up for discovery again and we're sure you'll love it. The story is set hundreds of years into the future where US is no more. Feudal barons own the land and one powerful baron has let go of the life he knows to embark on travels with a boy from another place hoping to uncover the truth. Sunny is a warrior in the baron's employ and as you follow him through an apocalyptic world you'll be caught off-guard. And, wait for it, it's a martial arts fantasy. It can't get better than that!
Final Words
With this list you've got your next two months sorted even with intense bingeing. Now all you need is a good cable plan that gives you access to magic. Spectrum Select Channels offer a range of channels with great content for you to enjoy. So, what are you waiting for? There's adventure to be had, quests to be completed and spells to be cast.