How to Choose a Rehabilitation Center
April 20, 2021
Choosing a rehabilitation center for yourself or a family member can be a difficult decision. Thankfully, the internet can assist with gathering information that helps with answering your questions about the process. Still, you have plenty of factors to consider before selecting a facility. The experts at infiniterecovery.com have provided a number of factors to consider when choosing a rehabilitation center.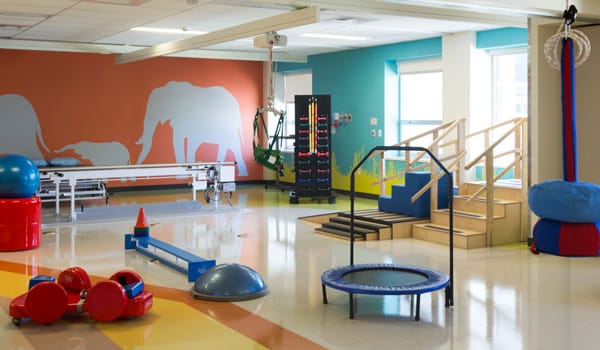 Ask The Right Interview Questions
When you schedule a meeting with a counselor at a rehabilitation center, treat it as a job interview. Be prepared to ask plenty of questions as their answers should be convincing and support their reputation in treating addiction. If they seem vague and without a solid plan for recovery, then that should raise a red flag warning. Testimonial stories from past patients are the foundation for determining whether a rehabilitation center is successful in treating addiction. If the rehabilitation center does not offer a video presentation that features a series of testimonials, then you should look elsewhere for counseling.
Astute counselors will offer a tour of the facility as the main point of your initial meeting. Hopefully, it will show the worth of the rehabilitation center. You may sit in on a group counseling meeting to see if their methods match with what you're expecting from treatment. If a tour is not available, then ask for examples of the activities provided by the facility. It should be enough to gain some attraction on your part.
Don't Beat Yourself Up Over Addiction
Addiction should never mark your success or failure as a person. Needing treatment does not make you a bad person. Nor does it mean that you can continue to live that lifestyle whenever you want to "blow some stream" either. Look for a rehabilitation center that offers multiple counseling programs and other services that offer care for your different needs.
It is important to remember that most addicts believe it is "all or nothing" in their approach to rehab. To them, relapsing is a sign of failure. If you fall under this category, then to get fully healthy, you must re-enter into treatment once again. Counseling should help with getting to enjoy yourself. Hopefully, treatment removes any thought that you have failed. Relapsing is not the end of the world.
Relieve Stress in Other Ways
Sometimes addicts struggle with stress and use drugs or alcohol to handle the situation better. Often, this type of indulgence creates a bigger problem because it does not solve the original problem. Rehabilitation center counselors will encourage patients to get involved in a favorite hobby or pastime to relieve their stress. They can help with finding an activity that you enjoy doing.
It is important to get your brain thinking positively. If not, then your brain will be in denial. Addicts need that reality. During stressful situations, healthy people are more likely to unwind by exercising, meditating, or practicing yoga. During treatment, you will begin group fitness classes, which offer a much-needed distraction away from your struggles. Plus, it is a good social outlet in your recovery.
Whatever you choose to relieve stress, make it your top priority. It should become part of your daily routine. If you have not exercised in a while, it may be a bit uncomfortable at first. But try to focus on the results. Rehabilitation center counselors can help with this by showing how much better you will feel afterward.